Nissan Rogue 2019 – A Great Car to Buy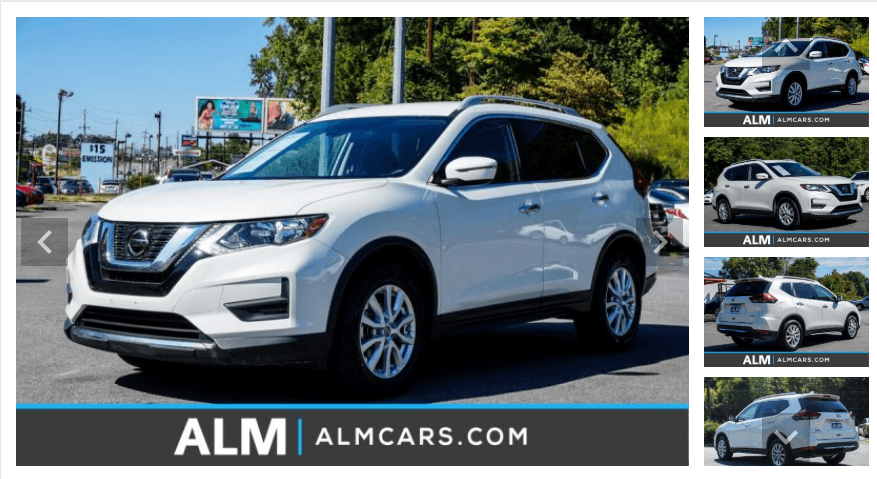 Car buyers favor crossovers, and the competition for attaining as well as maintaining a good rated place in this high selling segment of the market is not easy to do. The Nissan Rogue comes out in the lead of the top 5 in this category.
The secret to the success of this crossover SUV is very simple.  The Nissan Rouge provides excellent value for your money and simply put is a good product.  The Rogue is a very attractive, spacious five-passenger crossover SUV. Its sporty design is a draw for any road trip-loving drivers, growing families or singles alike. The base trim and front-wheel drive include important features, like active safety plus smartphone integration. The Nissan Rogue has the capability to tow up to 1,100 pounds.  So if you are a camper or own a boat you can hitch a trailer with no problem at all. This functionality is a definite benefit of this crossover SUV.
The Nissan Rogue is available in three main trims: S, SV, and SL.  The SV trim adds advanced safety technology like automatic reverse braking, plus family-friendly features like a motion-controlled lift gate, a remote engine starter with smart climate control, and heated front seats. The top SL trim includes Nissan's Pro Pilot Assist steering system and adaptive cruise control, a surround-view camera, a high-tech dashboard display, voice recognition, on-board navigation, and leather upholstery, just to name a few luxury items. The well-made interior is visibly noticeable with finishes you would expect from Nissan.
Nissan has ensured that the interior is well appointed where every button is easily accessible and functional. All trims have a 7.0-inch touchscreen system that displays Nissan's proprietary Nissan Connect system. This system may not be used as much as most drivers will generally support Apple CarPlay and Android Auto.
The Nissan Rogue is reliably one of the top three best-selling crossovers in America. Car buyers get a quality SUV with excellent performance at a price that's equal or better than a comparable vehicle from the competition. The Rogue exceeds the needs of a compact crossover buyer offering all-wheel-drive and a hybrid option while keeping it very affordable.  Its popularity speaks for itself.  Great value with features you wouldn't expect from a compact crossover SUV. Marietta Luxury Motors has tons of these vehicles in stock and we would like you to come on down and take one for a test drive.